Get a head-to-head look at tonight's matchup between the Chicago Wolves and Charlotte Checkers as the team kicks off its 21st season at Allstate Arena.
Saturday, Oct. 11, 7 p.m.
Allstate Arena
Team Record:
0-1-0-0
Last Game:
3-6 L vs. Milwaukee (Oct. 10)
Season Series
: 0-0-0-0
Last Meeting:
3-4 Road Loss (Dec. 29, 2013)
Team Record:
0-0-0-0
Last Game:
0-4 L at Toronto (May 16)
Season Series
: 0-0-0-0
Last Meeting:
4-3 Home Win (Dec. 29, 2013)
---
Storylines
Tonight marks the first meeting this year between Chicago and Charlotte and the 17th all-time regular-season meeting between the clubs; the teams will meet four times during the 2014-15 season, including this opening-weekend doubleheader.
The Wolves hold a 10-5-1-0 edge in the all-time series, thanks in part to a 3-1-0 record against Charlotte last season; after dropping the 2013-14 series opener 5-0 on Oct. 27 at Allstate Arena, Chicago bounced back to edge the Checkers by one goal in the final three games of the season.
A familiar face could be in net for Charlotte as former Wolves goaltender and last season's playoff foe in Toronto, Drew MacIntyre, signed a one-year, two-way deal with the Carolina Hurricanes this offseason and was assigned to Charlotte on Oct. 3; the netminder manned the crease in Chicago from 2009-11, posting a 32-22-3 record, 2.66 goals-against average, and .913 save percentage in 61 games.
Forward JEREMY WELSH was originally signed by Carolina as a free agent in 2012 and spent one season with Charlotte (2012-13); the 26-year-old contributed 26 points (14G, 12A) in 69 games and three assists in five Calder Cup playoff games for the Checkers, all professional career highs.
---
By The Numbers
7,303 – Days (19 years, 11 months, and 28 days) since the team's first home opener on Oct. 14, 1994; the Wolves took down the Detroit Vipers 4-2 that night in front of a sell-out crowd of 16,623 and have gone 12-6-1-1 in home openers all-time.
964 – The number of regular-season games in which head coach JOHN ANDERSON has been behind the bench for the Wolves prior to tonight's 21st season opener; the bench boss is on pace to hit his 1,000th game with the Wolves on Jan. 10 at Grand Rapids.
6 – Rookies on the Wolves roster: forwards GERGO NAGY and YANNICK VEILLEUX, defensemen JAKE CHELIOS, PETTERI LINDBOHM, and MATT REGISTER, and goaltender JORDAN BINNINGTON.
---
Follow The Action
Tonight's game begins at 7 p.m. and can be seen on The U-Too (WCIU-DT 26.2). U-Too also can be found on XFinity's Chs. 230 (HD) and 360 (SD), RCN's Ch. 35 and WOW's Ch. 170. The game can also be streamed on www.ahllive.com.
Those away from a TV or computer can follow @Chicago_Wolves or @ChiWolvesLive on Twitter for live in-game play-by-play.
---
Player Spotlight
#33 Matt Climie
Goaltender
With the promotion of last year's Aldege "Baz" Bastien Memorial Award winner in Jake Allen to the National Hockey League, Chicago Wolves veteran Matt Climie will get his chance to claim the crease for 2014-15. The season opener versus Charlotte will be his first chance at grabbing the reins, as rookie Jordan Binnington eagerly awaits his turn. But holding top-five franchise records in games, wins, saves, and shutouts will give Climie the nod out of the gate. The 31-year-old netminder posted a 11-10-2 record, 2.84 goals-against average and .900 save percentage in 23 games for the Wolves last season.
Climie's first test of 2014-15 won't be a breeze, as the tale of the tape includes a 'changing of the guard' goalie battle. After playing for the Wolves from 2009-2011, current Charlotte Checkers goaltender Drew MacIntyre departed to Hamilton and Climie arrived in Chicago the following season.
In five games versus Charlotte, Climie holds a 2-3 record with the last matchup being a 2-1 victory on April 13, 2013.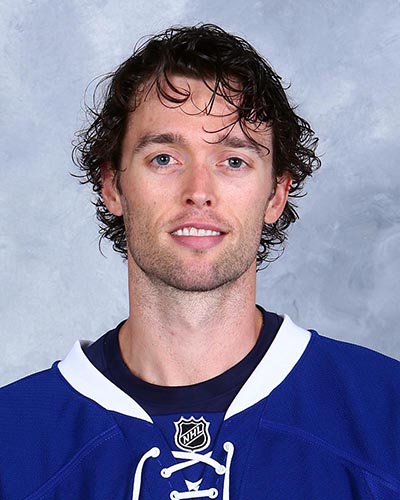 #35 Drew MacIntyre
Goaltender
The former Wolves goaltender returns after crushing Chicago's championship hopes last year with the Toronto Marlies in a four-game Western Conference Semifinal sweep. MacIntyre posted a 4-0-0 record with a 1.73 goals-against average and .948 save percentage in the series. The last regular-season matchup didn't go as well, as MacIntyre lost in a shootout at the hands of the Wolves 4-3 on March 22, 2013.
The 31-year-old recorded a 29-15-3 record with a 2.53 goals-against average and .917 save percentage last season with the Marlies.
During his season and a half in Chicago, MacIntyre posted a 33-22-3 record with a 2.66 goals-against average.