The Chicago Wolves seek revenge versus the Milwaukee Admirals after a controversial loss last Friday in overtime.
Saturday, Nov. 1, 7 p.m.
Allstate Arena
Team Record:
6-1-0-0
Last Game:
2-4 L vs. Iowa (Oct. 29)
Season Series
: 0-0-1-0
Last Meeting:
3-2 OT Road Win (Oct. 24)
Team Record:
4-1-2-0
Last Game:
6-5 OT W vs. Grand Rapids (Oct. 31)
Season Series
: 0-0-1-0
Last Meeting:
2-3 OT Home Loss (Oct. 24)
---
Storylines
The Wolves entered Friday night's game at Grand Rapids with just one win on Halloween in their first 20 years of existence. The team's record on Oct. 31 seemed destined to fall to 1 win, 4 losses, and 1 tie when the Griffins scored on their first three shots to take a 3-0 lead at the 13:57 mark of the first period.
Then Chicago reeled off four consecutive goals over a 10-minute, 39-second stretch to kick off one of the biggest comebacks in franchise history, which was capped by SEBASTIAN WANNSTROM's game-winning power-play goal 1:56 into overtime.

Tonight's contest serves as the inaugural Salute to Military Families game, presented by Kia. The Wolves and Kia are teaming up to honor current and former servicemen and their families for selfless dedication to their country.

Tonight marks the second meeting this year between Midwest Division rivals Chicago and Milwaukee and the 210th all-time regular-season meeting between the clubs.
---
By The Numbers
10 – Number of Wolves forwards who tallied at least one point in Friday's game; three of those forwards (TY RATTIE, PHILIP McRAE and JOHN McCARTHY) also posted a +2 plus/minus rating.
0 – Games this season in which the Wolves have been outshot; Chicago averages 33.0 shots on goal per game (213 total) while allowing opponents just 21.0 shots per game (147 total). The Wolves lead the league in fewest shots surrendered.
21 – Number of days untilt he Wolves' next home game, which is the first three-week absence due to the circus since Oct. 29-Nov. 19 in 2012.
---
Follow The Action
Tonight's game begins at 7 p.m. and can be seen on The U-Too (channel 26.2). U-Too also can be found on XFinity's Chs. 230 (HD) and 360 (SD), RCN's Ch. 35 and WOW's Ch. 170. The game can also be streamed on www.ahllive.com.
Those away from a TV or computer can follow @Chicago_Wolves or @ChiWolvesLive on Twitter for live in-game play-by-play.
---
Player Spotlight
#10 Philip McRae
Center
The 24-year-old forward is in his first stint with the Wolves and he's made a statement to why he's here with his three goals in the past two games.
After spending 2010-13 with the Peoria Rivermen and last season in Europe, McRae has come back to Illinois on a mission. Over his last two years, McRae has averaged just over seven goals a season, but is already well on pace to surpass that mark.
While a two-game goal streak isn't anything to set your hat on, McRae is showing a knack for putting quality shots on net. The Wolves should look to ride his hot hand moving into tonight's game and look for the center to continue being in the right place at the right time.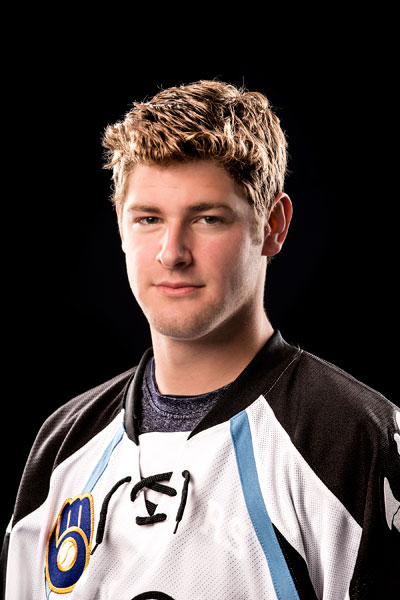 #51 Austin Watson
Center
Averaging a point per game, Austin Watson is a key piece to the Milwaukee Admirals and their 6-1 start to the season. With two game-winners and a goal in five of seven games, the Nashville Predators' top-five prospect is off to the best start of his professional career.
In the Admirals first matchup with the Wolves, Watson found the back of the net in the 3rd period to give Milwaukee the lead before Chicago's Jeremy Welsh tied it up minutes later.
In 12 games against Chicago last season, Watson was held off the scoresheet in nine games but still scored four goals and two assists with a hat trick.