The Chicago Wolves look to continue their best winning streak of the season in a rematch following a 3-0 shutout of the AHL's league-leading Utica Comets on Wednesday night.
Friday, Nov. 14, 6 p.m.
Utica Memorial Auditorium
Team Record:
10-2-2-0
Last Game:
0-3 L vs. Chicago (Nov. 12)
Season Series
: 0-1-0-0
Last Meeting:
0-3 Home Loss (Nov. 12)
Team Record:
9-2-2-0
Last Game:
3-0 W vs. Utica (Nov. 12)
Season Series
: 1-0-0-0
Last Meeting:
3-0 Road Win (Nov. 12)
---
Storylines
Crucially timed tallies and solid goaltending helped the Wolves to a 3-0 win over the league-leading Comets on Wednesday night, extending the squad's winning streak to four games and snapping the home team's point streak at nine; Chicago handed Utica just its second regulation loss of 2014-15 and first loss of the season by more than one goal, jumping into third place in the league (both by points and points percentage) in the process.

Wednesday's win marked the Wolves' first in the Comets' home barn at Utica Memorial Auditorium; Chicago dropped its lone game there last season 2-1 on Jan. 21, with now-Wolves forward BENN FERRIERO notching the primary assists on both Utica goals.

Wednesday night marked the halfway point of the Wolves' franchise-record-tying nine-game road trip, with stops in Utica, Rochester, Adirondack, and Milwaukee remaining before the team returns to Allstate Arena on Nov. 22; after dropping the first game of the circus trip on Nov. 2, Chicago has reeled off four consecutive wins to move to 4-1-0-0 in the stretch and 5-2-0-0 on the road overall this season.

Starting consecutive games for the first time with the Wolves, goaltender JORDAN BINNINGTON stopped all 30 shots he faced on Wednesday to register his first AHL shutout and extend his win streak to four games
---
By The Numbers
2 – Games in a row in which the Wolves have recorded multiple power-play goals, going 3-for-8 on Sunday in Iowa and 2-for-3 on Wednesday in Utica; the last time Chicago recorded multiple man-advantage markers in consecutive games was Dec. 27-28, 2010, notching two against Grand Rapids and three the next night in Hamilton.
-11 – The Wolves' shot differential on Wednesday night when they were outgunned by Utica 30-19, including a 10-2 shellacking in the first period; Chicago had not been outshot by more than six this season and have not been outshot by more than 10 since April 16 of last season, when it defeated Iowa despite being outshot 44-26.
2 – Regular-season wins needed by Chicago bench boss JOHN ANDERSON to move into a tie for fifth place on the list of the AHL's all-time winningest coaches; the 13-season Wolves veteran (nine of those in the AHL) currently has 360 AHL wins to his name and has his sights set on Terry Reardon (362) after passing Robbie Ftorek (353) earlier this season.
---
Follow The Action
Tonight's game begins at 6 p.m. and can be streamed on www.ahllive.com.
You can also follow @Chicago_Wolves or @ChiWolvesLive on Twitter for live in-game play-by-play.
---
Player Spotlight
#9 Shane Harper
Right Wing
The California kid is warmer than the current weather back in his hometown, as Harper is on a three-game point streak for the second time this season.
Through 13 games, Harper is almost halfway (5) to his total goals scored from last season (13), and he's found the back of the net in two of the Wolves last three games. The chemistry he's developed with fellow linemate Terry Broadhurst is no fluke, as Broadhurst has been tallied the primary assist on three of Harper's last four goals. Harper was also the primary assist on Broadhurst's goal on Wednesday.
If Harper and Broadhurst can continue piggy-backing on each other's success with there sixth sense on the ice, there's no telling what this line could become for head coach John Anderson and the Wolves.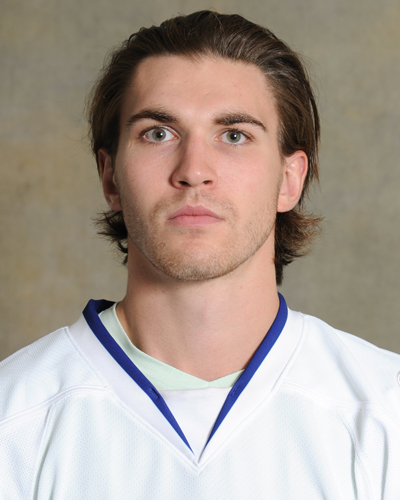 #28 Alexandre Grenier
Right Wing
Despite multiple scoring opportunities on Wednesday's game versus Chicago, nobody could capitalize and put the puck in the back of the net for Utica. It was just the second time the Comets were shutout this season.
Through 11 games, Grenier has not been kept off the point sheet for more than back-to-back games — he has not tallied a point in the past two games. Back in 2012-13, Grenier spent just four games with the Wolves and didn't record a tally. Last season, he played in his first full season and potted 17 goals for 39 points.
The 23-year-old has seven points so far this season and looks to get back on track in game two against the Wolves. Grenier had several chances but was denied by the stellar play of Binnington on Wednesday night. Even if Binnington gets the start again tonight, he will have his hands full denying Grenier from making an impact on the game.