Tonight's Chicago Wolves game at Lake Erie is not being televised. To watch or listen tonight, please go to AHLLive.com. The Wolves return to The U-Too on Dec. 17 against Adirondack. Follow live play-by-play on Twitter at @ChiWolvesLive.
Wednesday, Dec. 3, 6 p.m.
Quicken Loans Arena
Team Record:
7-8-2-2
Last Game:
4-1 W vs. Toronto (Nov. 30)
Season Series
: 0-2-0-0
Last Meeting:
2-7 Road Loss (Oct. 18)
Team Record:
13-6-3-0
Last Game:
2-1 W vs. Rockford (Nov. 29)
Season Series
: 2-0-0-0
Last Meeting:
7-2 Home Win (Oct. 18)
---
Storylines
The Wolves kick off a four-game road trip tonight that will take them to Lake Erie and San Antonio, the latter being the farthest distance they have traveled from Chicago so far this season; after wrapping up the trip on Dec. 9, the team gets to enjoy seven days off between games, the longest stretch of the season.

The Wolves are 7-5-1-0 in 13 games away from Allstate Arena this season, a .577 points percentage; the team holds a +4 goal differential (42-38) on the road as opposed to +11 at home (26-15).

Chicago holds a 21-4-1-0 edge in the all-time series and claimed seven of a possible eight points against the Monsters last season (3-0-1-0); all four contests in 2013-14 were high-scoring, averaging 8.25 combined goals per game, and three required extra time (one to overtime and two to the shootout).

The Wolves have recorded four hat tricks against Lake Erie since 2010: Darren Haydar (Nov. 5, 2010), Andre Deveaux (Nov. 21, 2010), Brett Sterling (March 29, 2013), and Sergey Andronov (Dec. 27, 2013); the latter two both came against goaltender Sami Aittokallio, who is currently on the Monsters roster.
---
By The Numbers
9 – Wins the Wolves collected in November, the most games the team has won in a single month since March 2010; the 2009-10 squad collected nine or more wins in three consecutive months – January (11), February (10), and March (9).
6 – Games this season in which the Wolves have recorded multiple power-play goals, including Saturday against Rockford; Chicago's man-advantage is clicking at 19.1 percent (18-for-94), good enough to place in the AHL's top 10.
1 – Regular-season game until Wolves defenseman BRENT SOPEL hits 1,000 as a professional; the veteran has appeared in 659 games in the NHL, 200 in the AHL, 136 in the KHL, and 4 in the IHL over the course of his career since making his professional debut in 1995-96 with Syracuse (AHL).
---
Follow The Action
Tonight's game begins at 6 p.m. and can be streamed on www.ahllive.com.
You can also follow @Chicago_Wolves or @ChiWolvesLive on Twitter for live in-game play-by-play.
---
Player Spotlight
#28 Brent Regner
Defenseman
Regner is currently on a three-game point streak heading into the Wolves' four-game road trip. Not to mention his goal this past Saturday tied his goals scored total from last season in nearly one-third as many games.
The captain is leading by example this season, as he sits atop the defensemen in points and tied for fifth on the team. During the Wolves recent nine-game road trip, Regner kicked it up a notch with two goals and four assists.
Being that Regner and the Wolves are 6-1-2 this season when he's tallied a point, continuing the streak is something he and his teammates will look to keep rolling.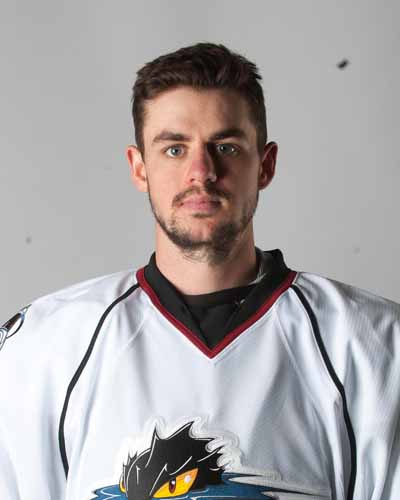 #38 Joey Hishon
Center
Like Regner, Hishon has been playing well as of late for Lake Erie, racking up five points in as many games with three goals and two assists.
After starting the season with Calvin Pickard, the goaltending since his promotion hasn't quite been consistent and caused Hishon and the Monsters to have to outscore their opponents to get victories. Lake Erie is averaging nearly three goals scored per game, but average 3.5 goals against per game — the second-worst in the league.
While the Monsters are 2-0-1 in their last three games, they will have to find a way to outscore the second-highest scoring offense in the Western Conference.