Today's Chicago Wolves game at San Antonio is not being televised. To watch or listen tonight, please go to AHLLive.com. The Wolves return to The U-Too on Dec. 17 against Adirondack. Follow live play-by-play on Twitter at @ChiWolvesLive.
Sunday, Dec. 7, 4:00 p.m.
AT&T Center
Team Record:
13-6-2-0
Last Game:
5-4 OTL vs. Utica (Dec. 5)
Season Series
: 0-0-0-0
Last Meeting:
4-3 Home Win (Dec. 14, 2013)
Team Record:
13-8-3-0
Last Game:
2-1 L vs. Lake Erie (Dec. 5)
Season Series
: 0-0-0-0
Last Meeting:
4-3 Road Loss (Dec. 14, 2013)
---
Storylines
Chicago finds itself facing one of the American Hockey League's hottest teams as San Antonio has gone 8-0-2-0 in its last 10 games to move into second in the West Division and fifth in the Western Conference.

When the Chicago Wolves and San Antonio Rampage meet Sunday afternoon, it will mark the Wolves' 14th road game in their 17 contests since Nov. 2. John Anderson's team started their itinerary well with four wins in the first five road games (.800), but they've gone just 2-5-1-0 (.313) in their last eight road affairs.

The latter mark includes losses on Wednesday and Friday at Lake Erie. After the Wolves opened a 2-0 lead in the first 14 minutes on Wednesday, the Monsters outscored them 5-1 the rest of the way to sweep the set. Chicago suffered just three regulation losses in their first seven years of visits to Cleveland's Quicken Loans Arena.

The Wolves' issues include a scoring drought. They've managed just 15 goals in their last nine games, which includes 10 goals in their last six road games.
---
By The Numbers
23 – All 23 forwards and defensemen who've played for the Wolves this season have scored at least one point. Defenseman JANI HAKANPAA became the final member of the club when he assisted on PHILIP McRAE's goal Friday night at Lake Erie.
7 – Seven Wolves have appeared in all 24 games this season: Forwards PAT CANNONE, TY RATTIE, ROB BORDSON, SHANE HARPER and JEREMY WELSH and defensemen BRENT REGNER and MATHIEU BRODEUR. The last Chicago skater to appear in every game was Jordan Schroeder in 2011-12.
+13 – The Wolves have outscored their opponents 71-58 this season and their +13 differential ranks third in the Western Conference and fifth in the AHL.
---
Follow The Action
Today's game begins at 4:00 p.m. and can be streamed on www.ahllive.com.
You can also follow @Chicago_Wolves or @ChiWolvesLive on Twitter for live in-game play-by-play.
---
Player Spotlight
#8 Ty Rattie
Right Wing
The American Hockey League's leading goal scorer is off to a hot start this season through 24 games, reaching his 13 goals 14 games sooner than last season.
Through the entire season, Rattie has yet to go more than two games without scoring a goal — a streak he's currently on after being held off the scoresheet in both matchups against Lake Erie. Considering the Wolves have won 9 of the 10 games in regulation when he's scored, making sure Rattie finds the back of the net today is of utmost importance as far as trends go.
San Antonio is one of the league's high-scoring teams, but only post a +7 goal differential, thus creating room to be lit up as well. If Rattie and company can get out of the goal-scoring fun they're in, they should take game one of two against the Rampage.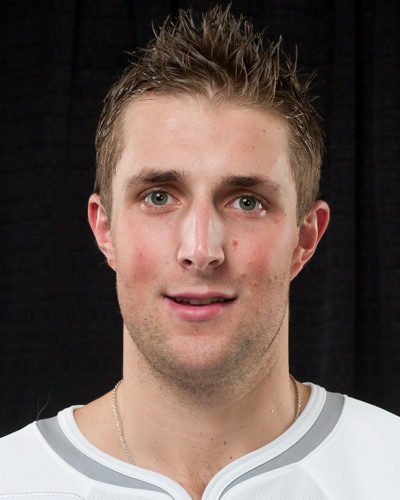 #23 Drew Shore
Center
Shore currently leads the Rampage in points with his five goals and 16 assists, most of which he's tallied over San Antonio's last five games.
He's currently riding a five game multi-point streak, tallying three goals and eight assists over that span. The fourth-year center has had eight multi-point games this season, mainly being the helper not the scorer.
Shore has a knack for finding his teammates as of late, and while he can put the puck in the net, look for him to create opportunities for his linemates as any good centerman does.