Less than 24 hours after suffering a 5-1 loss to Iowa at Allstate Arena, the Wolves and the Wild have hopped planes and buses in order to meet today at Wells Fargo Arena in Des Moines
Sunday, Dec. 21, 3 p.m.
Wells Fargo Arena
Team Record:
9-17-1-1
Last Game:
5-1 W vs. Chicago (Dec. 20)
Season Series
: 1-3-0-0
Last Meeting:
5-1 Road Win (Dec. 20)
Team Record:
14-11-3-0
Last Game:
5-1 L vs Iowa (Dec. 20)
Season Series
: 3-1-0-0
Last Meeting:
5-1 Home Loss (Dec. 20)
---
Storylines
Less than 24 hours after suffering a 5-1 loss to Iowa at Allstate Arena, the Wolves and the Wild have hopped planes and buses in order to meet today at Wells Fargo Arena in Des Moines

This marks the ninth time this season the Wolves are facing the same team in back-to-back games and the sixth time this season that they're facing the same team on back-to-back days.

Chicago has posted a 4-3-1-0 record in the second game this year when seeing the same opponent in consecutive games. In the previous times when the Wolves lost the first game of their back-to-back task (Dec. 3 at Lake Erie and Dec. 7 at San Antonio), they responded with one loss and one win.

The Wolves are in the middle of an unconventional Saturday-Sunday-Monday three-in-three. It's the team's third of six three-in-threes this season, but Saturday's result marked the first time the Wolves didn't earn at least one point from the first game in the three-in-three.
---
By The Numbers
199 – Forward BENN FERRIERO's next point will be the 200th of his professional career. The 27-year-old, who made his pro debut in 2009-10, owns 14 goals and 9 assists in 98 NHL games and 72 goals with 104 assists in 249 AHL regular-season games.
99 – Forward PHILIP McRAE's next point will be the 100th of his AHL career. The 24-year-old, who made his pro debut in 2010-11, owns 50 goals and 49 assists in 187 AHL regular-season games. He also has 1 goal and 2 assists to show for his 15 NHL appearances.
1 – The Wolves had a season-low one power-play opportunity Saturday as Iowa committed just one penalty.
---
Follow The Action
Tonight's game begins at 3 p.m. and can be seen on The U-Too (channel 26.2). U-Too also can be found on XFinity's Chs. 230 (HD) and 360 (SD), RCN's Ch. 35 and WOW's Ch. 170. The game can also be streamed on www.ahllive.com.
Those away from a TV or computer can follow @Chicago_Wolves or @ChiWolvesLive on Twitter for live in-game play-by-play.
---
Player Spotlight
#12 Pat Cannone
Center
Up until last night, Pistol Pat held a share of the points lead for the Wolves with linemate Ty Rattie. His six goals and 12 assists — which are still best on the team in helpers — actually led the team for much of December.
Cannone came out of the gate on fire, tallying two goals and four assists in the Wolves first seven games to end October. That hot streak rolled on into November, as he tallied three goals and five assists in the first eight games of the month. Since Nov. 15, Pistol has run short on bullets, recording just one goal and three assists in the past 13 games.
The 28-year-old center isn't going to light up the net, but it's his knack for finding Rattie and whoever else shares the line with him that led to much success for the Wolves to start the season.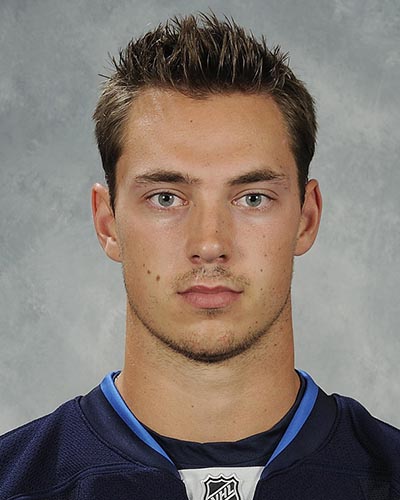 #3 Jason Gregoire
Left Wing
A new face for the Iowa Wild, Gregoire did not have the pleasure of ever playing against the Wolves before last night. He made up for it though.
The 25-year-old winger tallied two goals against Matt Climie on Saturday night, making it his third goal in two games — both that came against top-two teams in the Midwest Division. While he's only played in nine games this season in the AHL for the Wild, he's recorded five goals already and has been a bright spot as of late for a team that was struggling to score early on.
The Wild only tallied five goals in their first three matchups, but exploded for just as many last night thanks to Gregoire and his teammate and leading scorer Tyler Graovac.