Tonight's Chicago Wolves game at Texas is not being televised. To watch or listen tonight, please go to AHLLive.com. The Wolves return to The U-Too on Jan. 30 against Rockford. Follow live play-by-play on Twitter at @ChiWolvesLive.
Friday, Jan. 23, 7:30 p.m.
Cedar Park Center
Team Record:
16-15-9-0
Last Game:
2-5 L vs. San Antonio (Jan. 20)
Season Series
: 0-0-0-0
Last Meeting:
3-2 Road OT Win (March 16, 2014)
Team Record:
21-15-4-1
Last Game:
4-2 W at Grand Rapids (Jan. 21)
Season Series
: 0-0-0-0
Last Meeting:
2-3 Home OT Loss (March 16, 2014)
---
Storylines
Tonight's tilt has important standings implications for both squads as they compete in the ultra-competitive Western Conference. Just two points separate the No. 8 seed (Grand Rapids, 42 points) from the No. 11 seed (Texas, 40 points), and Chicago is not far ahead in the No. 7 seed with 47 points and games in hand.

The Wolves struggled mightily against the eventual Calder Cup champions last season, earning just one out of a possible eight points in the series and averaging one goal per game. Chicago will look to avenge that record this weekend and return to its winning ways of 2012-13, when it posted a 3-1-0-0 mark against the Stars, including a sweep of the two games at Cedar Park Center.

After two hard-fought road wins against Midwest Division opponents, the Chicago Wolves travel to Cedar Park Center for the first time in 2014-15 to open a four-game season series against the Texas Stars tonight. The Wolves carry a two-game winning and three-game point streak into the tilt and have won six of their last eight road contests following a 1-5-1-0 stretch in opposition arenas from Nov. 18 to Dec. 7.

The Wolves made a goalie swap prior to hitting the road for Texas, releasing Joel Martin from his Player Tryout contract (PTO) on Wednesday night and adding NIKLAS LUNDSTROM, who was reassigned by St. Louis (NHL) from Alaska (ECHL), on Thursday afternoon.
---
By The Numbers
0 – Penalty minutes for the Wolves in their Wednesday win over Grand Rapids, the third time in history the team has escaped a game unpenalized. The previous instances came on March 6, 2009, at Peoria and March 13, 2010, versus Houston.
14 – Games since Chicago had won when allowing the first goal prior to Wednesday night's victory. The last time the Wolves rallied from allowing the opening score was a 6-2 win on Dec. 9 in San Antonio.
97.5 – The Wolves have succeeded on 39 of their last 40 penalty kills on the road. It's a streak that began Nov. 26 at Milwaukee and stretches over 14 road games. Chicago has killed 90 percent of its shorthanded situations on the road this season (72 of 80) to rank among the top in the league.
---
Follow The Action
Tonight's game begins at 7:30 p.m. and can be streamed on www.ahllive.com.
You can also follow @Chicago_Wolves or @ChiWolvesLive on Twitter for live in-game play-by-play.
---
Player Spotlight
#12 Pat Cannone
Center
The assistant captain is on track to have a career year and is blowing up the month of January.
Through eight games this month, the man called "Pistol" has tallied two goals and seven assists for over a one-point per game average. His 21 assists and 29 total points pace the Wolves' scoring through 41 games and is four assists away from breaking his career high of 24 in 2011-12 with Binghamton. That was the same year he set a career-high 43 points in 76 games. He still has nearly an entire half of the season to crack that number.
Cannone has recorded a goal and an assist in each of his last two appearances, and six of his 8 goals, 13 of his 21 assists, and 19 of his 29 points have come away from Allstate Arena this season. His line with Shane Harper and Terry Broadhurst is lighting up the scoresheet, totaling 11 points during this two-game win streak for the Wolves. Finishing this back-to-back series with Texas on a four-game point streak would be one way to enter the All-Star break for this trio.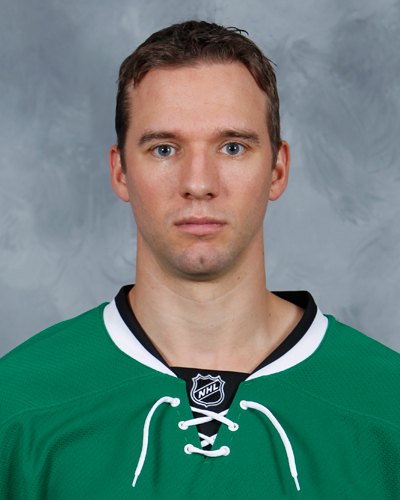 #23 Travis Morin
Center
As the leading scorer for the 2014 American Hockey League champion Texas Stars, Morin picked up this season right where he left off in last year's Calder Cup playoffs.
The 31-year-old center tallied 88 points in 66 games last season for the Stars in his most productive year in the AHL. He also paced the Stars to the Calder Cup championship with 22 points in 21 playoff games. Through 30 games this year, he's recorded 14 goals and 17 assists, while spending five games up with the Dallas Stars without a point.
Morin hasn't slowed down in January, earning seven points in seven games. He's been kept off the scoresheet in the last two games and is the kind of streak the Wolves would like to keep rolling through the weekend.