The Wolves will need a second-half rally in order to retain the Illinois Lottery Cup as the IceHogs need just one more win to claim at least a share of the trophy.
Friday, Jan. 30, 7 p.m.
MetroCentre
Team Record: 25-13-4-2
Last Game: 3-0 W vs. Utica (Jan. 24)
Season Series: 5-2-1-0
Last Meeting: 1-4 Home Loss (Jan. 19)
Team Record:
21-17-4-1
Last Game:
4-5 L at Texas (Jan. 24)
Season Series
: 3-4-0-1
Last Meeting:
4-1 Road Win (Jan. 19)
---
Storylines
After stringing together road wins against Midwest Division opponents Rockford and Grand Rapids to open last week, the Chicago Wolves were swept in a two-game trip to Texas. The team will look to end its five-game road swing on a positive note against the IceHogs tonight before returning to Allstate Arena on Saturday in the second-half of a home-and-home series with its rival.

After facing each other five times in the month of January, the Wolves and IceHogs will meet just twice more this season: March 15 at Allstate Arena and April 17 at the MetroCentre.

The Wolves will need a second-half rally in order to retain the Illinois Lottery Cup as the IceHogs need just one more win to claim at least a share of the trophy. Last season Chicago took a 5-3-0-0 lead but needed wins in the last two games of the series to take a 7-4-0-1 edge.

While the Wolves' record at the MetroCentre this season is an even 2-2-0-0, the team has performed better there than at home against Rockford in 2014-15. Chicago has outscored the IceHogs 13-12 on the road while being topped 10-4 with two shutouts against at home, where they were 5-1-0-0 in last season's series. If the Wolves win one of the final two games at the MetroCentre this year, it will tie the team's franchise high (3) whereas if they do not win one more at Allstate Arena it will set a franchise low (1).
---
By The Numbers
25 – Percent success rate (25-for-100) on the road power play for the Wolves, making it one of the most lethal in the league. Chicago has man-advantage markers in its last five road contests, clicking at 37.5 percent (6-for-16) in that stretch.
5 – Consecutive losses for the Wolves when allowing a power-play goal. Chicago has surrendered a man-advantage marker in five of its last 12 contests and is 0-5-0-0 in them, bringing its season record to 7-9-3-1 when giving up a PPG.
3 – Minimum number of points the Wolves need out of their two-game set with Rockford to avoid their second consecutive month with a record below .500. Chicago has only registered back-to-back losing months thrice in 20 seasons: October/November 2005-06 (the lone instance under head coach JOHN ANDERSON), March/April 2008-09, and March/April 2012-13.
---
Follow The Action
Today's game begins at 7 p.m. and can be seen on The U-Too (channel 26.2). U-Too also can be found on XFinity's Chs. 230 (HD) and 360 (SD), RCN's Ch. 35 and WOW's Ch. 170. The game can also be streamed on www.ahllive.com.
Those away from a TV or computer can follow @Chicago_Wolves or @ChiWolvesLive on Twitter for live in-game play-by-play.
---
Player Spotlight
#4 Petteri Lindbohm
Defenseman
Everything may really be bigger in Texas and that proves correct for the way Wolves' defensemen play in the Lone Star state.
Prior to the all-star break, Lindbohm tallied goals in back-to-back games against the Texas Stars. Last year, fellow blue-liner Jani Hakanpaa did the exact same, scoring in each match-up against the Stars in Cedar Park, Texas. Lindbohm is on track to have his best month of the season, sitting with two goals and two assists so far in January.
When a defenseman scores a goal this season, the Wolves are 8-5-2-0. Lindbohm aims to continue his two-game goal streak on the road.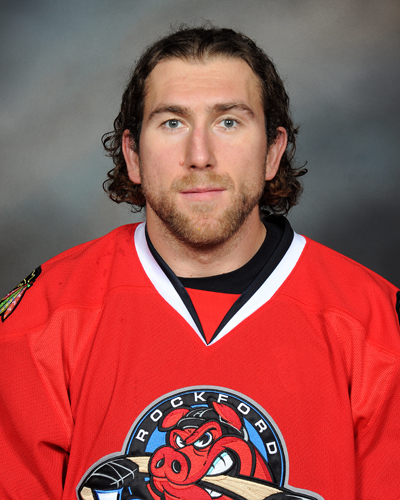 #22 Pierre-Cedric Labrie
Left Wing
Consistent scoring from one particular IceHog has been scarce as of late, but that hasn't been much of an issue for Rockford as they continue to find ways to win.
Having any given player tally the game-winner on any given night is what makes them dangerous and arguably one of the deepest teams in the AHL. Labrie hasn't ever been a consistent scorer, recording just one 30-plus point season back in 2011-12 with Norfolk. This month is the first time he's tallied three goals in one month since February of 2013. The veteran has three goals in the last five games, including the lone goal in a 4-1 loss to the Wolves on Jan. 19.
Where the goals — if any — come from is unpredictable for Rockford, as any given player can contribute. But it's no secret Labrie is having one of the better months among IceHogs.