Just 24 hours after posting a 4-1 win at Charlotte, the Wolves will once again faceoff against the Checkers in the final game of the teams' season series. Chicago carries a four-game winning streak at Time Warner Cable Arena into tonight's contest and will look to keep the momentum going prior to returning to Rosemont for a seven-game homestand.
Saturday, Feb. 7, 6 p.m.
Time Warner Cable Arena
Team Record: 16-24-5-1
Last Game: 1-4 L vs. Chicago (Feb. 6)
Season Series: 1-2-0-0
Last Meeting: 1-4 Home Loss (Feb. 6)
Team Record:
23-18-5-1
Last Game:
4-1 W vs. Charlotte (Feb. 6)
Season Series
: 2-0-1-0
Last Meeting:
4-1 Road Win (Feb. 6)
---
Storylines
The Chicago Wolves have been an inconsistent team for the last two months, but they're riding high on the roller coaster after delivering one of their most complete games of the season during a 4-1 triumph Friday night at Charlotte. If the Wolves can repeat the feat tonight, then they'll have built just their third winning streak since the calendar flipped to December.

The Wolves swept both games in Charlotte last season and hold a three-game win streak at Time Warner Cable Arena dating back to 2012-13, all by a score of 2-1. Chicago will be looking for similar results this year as the four points could help the team get back into playoff contention after being knocked out of the eighth seed following Tuesday's loss.

The Wolves looked like one of the Western Conference's elite teams during the opening quarter of the 2014-15 season, but now they're hunting every point they can get as they surf the Calder Cup bubble. They entered Friday night's game 10th in the Western Conference standings with 50 points, but Friday's win enabled them to leap over Texas and Hamilton and land in a tie for seventh with Adirondack.

The back-to-back will be the team's only games outside of Rosemont in February, closing out the month and moving into March with a season-high seven-game homestand.
---
By The Numbers
.857 – Chicago's points percentage when scoring first, going 17-2-1-1 when it pots the opening tally. The Wolves' percentage ranks second in the league behind Utica (.909). In contrast, the team holds just a .308 points percentage when allowing the opening goal (6-16-4-0).
+14 – Chicago's goal differential in the second period. The Wolves have been at their best during the middle period over the last two seasons, which was evident Friday night when they piled up 3 goals and kept Charlotte scoreless.
1 – Team in the AHL that holds a perfect record when leading after both the first and second period: the Wolves, who are 12-0-0-0 when leading after one and 20-0-0-0 when leading after two, including last night's win.
---
Follow The Action
Tonight's game begins at 6 p.m. and can be streamed on www.ahllive.com.
You can also follow @Chicago_Wolves or @ChiWolvesLive on Twitter for live in-game play-by-play.
---
Player Spotlight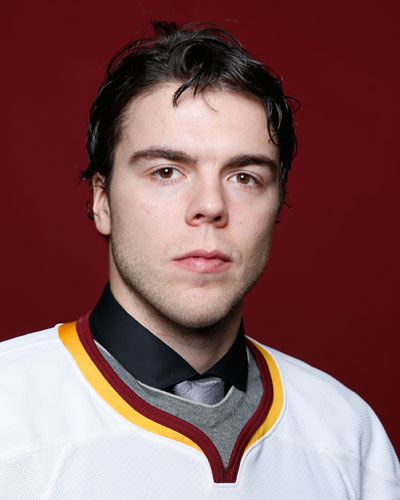 #23 Magnus Paajarvi
Left Wing
Just as Shane Harper has risen to the occassion with the losses of Ty Rattie and Dmitrij Jaskin this season, the addition of Paajarvi has paid dividends for the Wolves.
While the Swedish forward saw it snapped on Friday night, he had previously been riding a five-game point streak, recording four goals and two assists during that time. On Jan. 31 against Rockford, he earned his first AHL multi-goal game with two goals in just as many shots. It took the 23-year-old winger just three games after he joined the Wolves in late December to get comfortable and is thriving on any line he's been put on. The chemistry appears to come fast for Paajarvi and it allows head coach John Anderson to be easily flexible with him in different lines.
With Pat Cannone and Harper clicking on the Wolves top line, whoever is paired with Paajarvi creates a deadly second pairing to follow.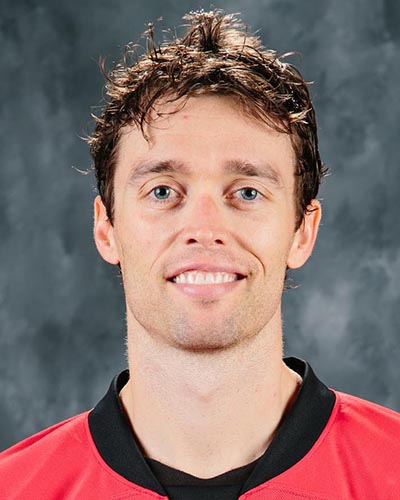 #35 Drew MacIntyre
Goaltender
While Drew MacIntyre has tended to get the best of the Wolves in their recent showdowns, Chicago turned the table on the netminder Friday night as they snuck four goals past him on 20 shots in his 35:15 of game action. The veteran has been the go-to guy in net for the Checkers this season and head coach Jeff Daniels must now decide whether to stick with him for Saturday or opt for backup John Muse, who turned away all 11 Wolves shots he faced in relief last night.
In his six match-ups against the Wolves since his departure following the 2010-11 season, he's 5-0-0-1 with a 1.66 goals against average and a .947 save percentage — with four of those wins coming in last year's Western Conference semifinals when the Marlies swept Chicago.
Despite his off night on Friday, the Wolves should expect a battle if MacIntyre returns between the pipes tonight against his former team.