The Wolves look to snap an ugly trend tonight as they have been shut out in alternating games for the last six contests. The team has been whitewashed in four of its last nine tilts overall.
Sunday, March 22, 4 p.m.
Cox Convention Center

Team Record:
37-19-5-3
Last Game:
1-2 OTL vs. Chicago (March 21)
2014-15 Season Series
: 0-1-1-0
Last Meeting:
1-2 Home OT Loss (March 21)
Team Record:
30-25-6-1
Last Game:
2-1 OTW vs. Oklahoma City (March 21)
2014-15 Season Series
: 2-0-0-0
Last Meeting:
2-1 Road OT Win (March 21)
---
Storylines
The Chicago Wolves snapped a three-game losing streak with an overtime victory against the Oklahoma City Barons on Saturday night, securing the second point thanks to right wing TY RATTIE's goal 3:46 into the extra session. It was the team's seventh overtime win of the season (7-6-0-1), tied for sixth-most in the American Hockey League, with five of those wins coming in 3-on-3 action. Four of Chicago's last six wins overall have come in overtime.

The final frame included the team's lone goal on Saturday and has been the best period for Chicago lately when it comes to scoring. In seven games since March 6, the Wolves have scored 10 goals. Of those 10 tallies, one has come in the first period, none in the second period, seven in the third period, and two in overtime.

Rookie JORDAN BINNINGTON continued his stellar play against the Barons this season with a strong performance Saturday night, allowing one goal (PP) on 31 shots. He has started both games against Oklahoma City in 2014-15, pitching a 29-save shutout in his first appearance against them Feb. 13. Brad Hunt's goal late in the third period snapped the netminder's shutout streak against the Barons at 116:02. The Wolves have not allowed an even-strength, non-empty-net goal overall in 147:19 (2nd period vs. Rockford on March 15).

While they still host the Barons once more at Allstate Arena in April, tonight's game marks the last game for the Wolves in Oklahoma City. Chicago is 6-4-0-0 all-time against the Barons at the Cox Convention Center, splitting the road series 1-1-0-0 in both 2012-13 and 2013-14.
---
By The Numbers
4 – Consecutive games in which the Wolves have allowed a power-play goal (18-for-23). The stretch stands as the second-longest of the season (five games, twice).
.792 -The Wolves' points percentage when tied after two periods. Saturday's OT win bumped the team to 8-1-3-0 when entering the final frame with the score knotted.
.917 – Goaltender JORDAN BINNINGTON's save percentage in four overtime periods since February, stopping 11 of 12 shots and winning three of them. He did not win his first OT decision this season until Feb. 11.
---
Follow The Action
Tonight's game begins at 4 p.m. and can be streamed on www.ahllive.com.
You can also follow @Chicago_Wolves or @ChiWolvesLive on Twitter for live in-game play-by-play.
---
Player Spotlight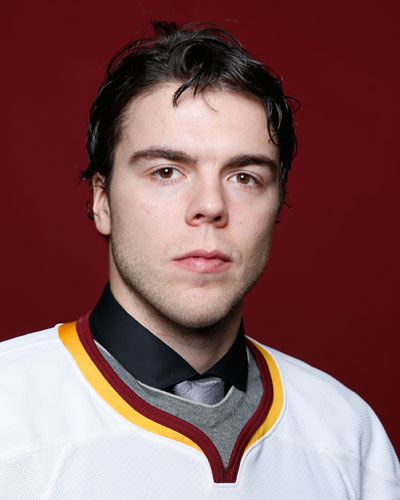 #23 Magnus Paajarvi
Left Wing
In just the two times the Barons and Wolves have met, Paajarvi has played a big part in taking down his former team. In game one, Paajarvi sniped the game-winner late in the 3rd period of a scoreless game. Last night, he made a highlight-reel move at the blue line in overtime to create a 2-man rush with Ty Rattie, who buried the deciding goal in extra time.
Paajarvi hasn't found the back of the net since that game-winning goal on Feb. 13 against Oklahoma City, but has earned five assists since then. The Wolves' offense has struggled as of late, but found a way to scratch and claw out a nail-biter last night and will likely need to find a way to do the same today.
If Paajarvi can keep up any kind of production — whether dishing beauties to his linemates or tickling the twine — the Wolves can make a run at one of the final playoff spots down this final stretch of the season.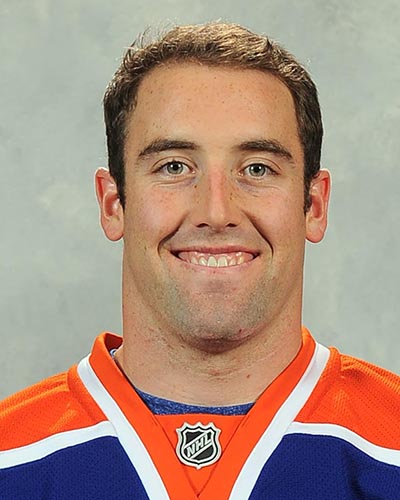 #29 Brad Hunt
Defenseman
Like Paajarvi, Hunt is facing off against his former team and made his presence felt. After the Wolves took a 1-0 lead in the 3rd, Hunt made quick work in tying the game up on a power-play opportunity — his 16th goal of the season.
Hunt is currently tied for the AHL lead in goals by a defenseman and second in the league in points (44). His power play goal last night moved him into a tie for second in the league in power-play points (22) for a blue liner as well.
The 26-year-old d-man averaged over a point per game in February, and while he's off that pace in March, he's aiming to do whatever he can to help secure the top spot in the playoffs for the Barons.