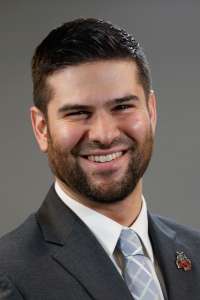 Dan Harris
Vice President of Operations
Dan Harris is in his 14th season with the Wolves after joining the club in September 2008 as a game operations intern. He has earned a series of promotions during his tenure, including a move to creative services director in July 2017 that led to his recent rise to senior director of operations.
Prior to working for the Wolves, the 35-year-old graduate of Washington and Lee University served as the marketing intern for the Chicago Sky.
The Florida native lives in Chicago with his wife, Ashley – they welcomed their first child in October 2017 and their second in 2021.